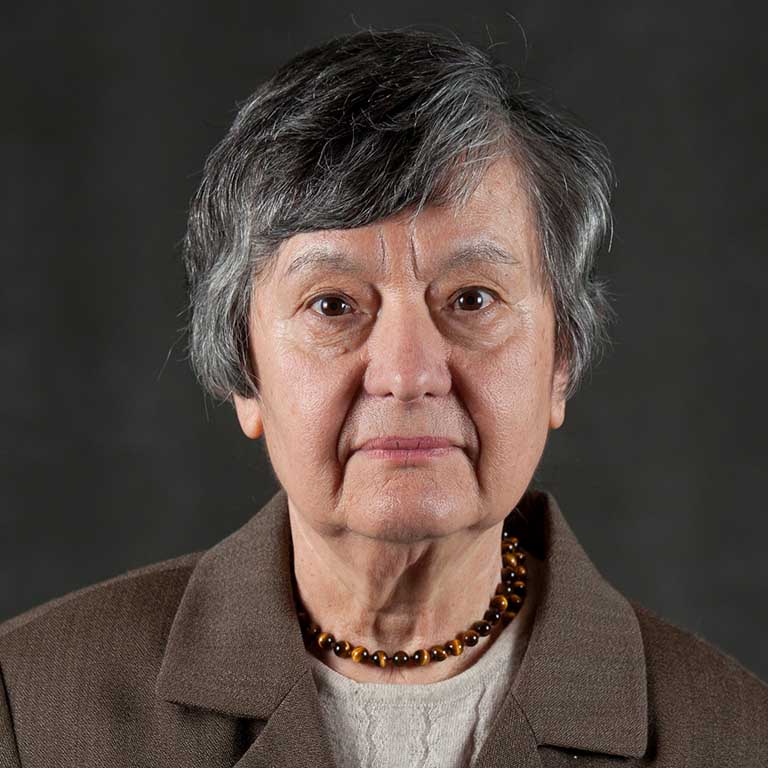 Olga T. Impey
Professor Emerita, Spanish and Portuguese
impey@indiana.edu

Office Hours
Education
Ph.D., University of Kentucky
M.A., University of Bucharest
B.A., University of Bucharest
About Olga T. Impey
My academic career and research interests cover an array of topics pertaining to Romance Philology, Medieval and Renaissance Spanish literature, and nineteenth-century Romanian literature, topics that I explored in book chapters and in lengthy articles. The guiding methodology in all my publications has been the close reading of the texts, within their cultural, philological and rhetorical context and background. Thus, I examined certain aspects of Alfonso X, el Sabios prose against the backdrop of Ovidian, courtly love and rhetorical traditions. My articles on Razón de amor and Juan Rodriguez del Padron's poetry address their connections to the Occitan, Galician and Castilian Lyric. My series of studies on fifteenth-century sentimental fiction (Rodríguez del Padrón's Bursario, the story embedded in Triunfo de las donas, Siervo libre de amor, Diego de San Pedro's Cárcel de Amor, and the anonymous Triste deleytacin) highlights the development of a new genre that grew from the substratum provided by the works of Ovid, Andreas Capellanus and Boccaccio, through a process of creative emulation and audacious experimentation.
A number of articles (two on Libro de buen amor, a lengthy introduction to John E. Kellers edition of Barlaam and Josafat, an essay on Alfonso de Cartagena as translator of Seneca and forerunner of Spanish humanism, two articles on Garcilaso de la Vegas Egloga III ) reflect my wider and more varied interests in Medieval and Renaissance literature. Two book chapters that study the Spanish and Romanian cultural similarities based on M. Kogalniceanus Notes sur l'Espagne point to new directions in my research.
Currently, I am working on two research projects: the first one is related to Notes sur l'Espagne, and the second one to the fifteenth-century Spanish treatises on the defense of women.