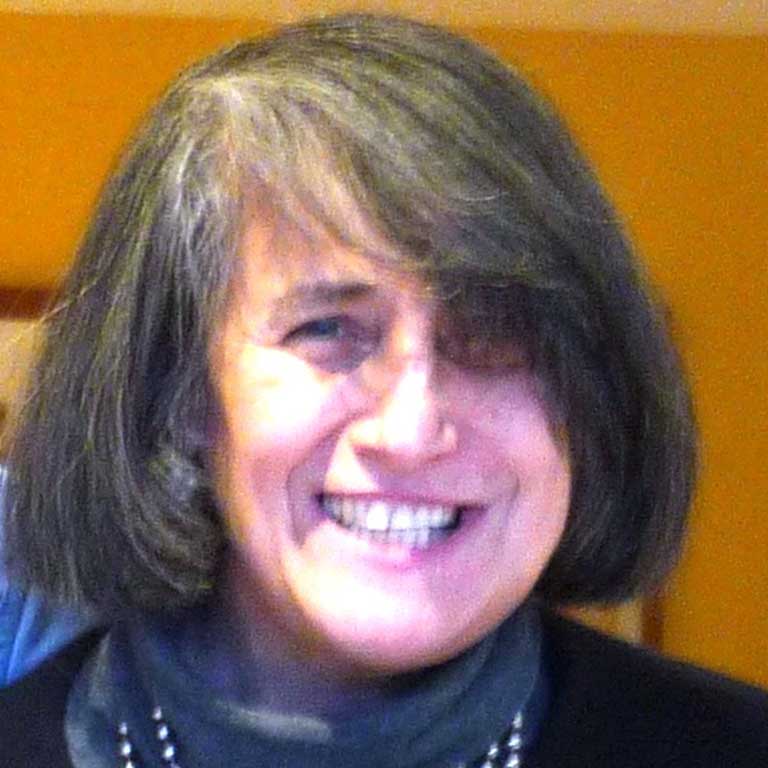 Reyes Vila-Belda
Professor Emerita, Spanish and Portuguese
rvilabel@indiana.edu

Office Hours
Education
Ph.D., Indiana University, 2002
M.A., Indiana University, 1996
M.L.I.S., University of Southern California, 1982
About Reyes Vila-Belda
My research focuses on intellectual and cultural production of 20th-century Spain, especially poetry. I situate an authors works within the correspondent prevailing intellectual and sociopolitical contexts, covering mostly the early decades of the century (fin de siglo) through Francisco Francos repressive reign (1939-1975). My interest in literature intersects with sociology. In particular, I examine the impact of censorship, the production of symbolic capital, the bestowal of recognition and the construction of prestige as factors that determine an authors inclusion in (or exclusion from) the literary canon.
In my first book, Antonio Machado, poeta de lo nimio (Visor 2004), I offer a new interpretation of Campos de Castilla, centered on the study of how the poet uses fragments of everyday life to connect his poetry with the intellectual and artistic discourses of his time, especially in connection to the natural sciences (geology) and impressionism. In my second book, Gloria Fuertes: poesía contra el silencio. Literatura, censura y mercado editorial (1954-1962) (Iberoamericana 2017), I situate Fuertes's poetry at the crossroads of literature (poetry), power (censorship) and the publishing market (the publisher Seix Barral). Drawing on Bourdieu and his studies on authorial recognition, it explores the literary and cultural significance of Fuertes's understudied early poetry in the context of the censorship that characterized the first decades of Francos dictatorship, and the fluctuations in the recognition of her artistic creation until the publication of her work by Seix Barral, the leading avant garde press of the time.
In several articles and book chapters, I study issues related to the Civil War, Franco's regime and the role of censorship covering topics such as women poets repression under the dictatorship, women's emotions and the War, and the politics of the urban reconstruction of Madrid. Recently, I have explored concepts of cultural and symbolic capital, the construction of the canon, and the production of cultural prestige in the cases of Jaime Gil de Biedma and Machado. Currently, I am writing a series of articles on the roles played by anthologies in Machado's inclusion in the canon and his recognition as a poet of national and international renown.
Specializations
Spanish Peninsular Poetry
Visual Arts and Literature
Scientific and Intellectual History of Spain
Contemporary Spanish Culture
Books
Articles
" 'Entre la oficina y la noche': identidad, escritura y prestigio literario en Gil de Biedma". Anales de la Literatura Española Contemporánea (ALEC) (Invited article for a special issue) 39.1 (2014): 85-110.
"Antonio Machado y su reconocimiento como maestro del simbolismo en La corte de los poetas." Bulletin of Spanish Studies. 89.2 (2012): 207-231.
"Antonio Machado y la creación de su prestigio literario." Revista de Estudios Hispánicos 43 (2009): 227-250.
"Pan y versos: hambre y subversión en la poesía de Gloria Fuertes." Bulletin of Spanish Studies 85.2 (2008): 193-215.
"El imaginario de la muerte en la poesía de Gloria Fuertes." Hispania 89.1 (2006): 35-47.
"Paisajismo e impresionismo en Campos de Castilla." Revista Canadiense de Estudios Hispánicos. Special issue on Visual Arts and Literature, Fall 28. 1 (2003): 281-97.
"Onomástica y humor en La gatomaquia de Lope de Vega."Hispanic Research Journal 4. 3 (2003): 207-21.
"La estrategia del injerto en La Regenta." Revista Hispánica Moderna. Hispanic Institute. Columbia University 51 (1998): 13-21.
Book chapters
"The Last Battle: Fuertes and the Politics of Emotion in Her Late Civil War Poems." Spanish Women Writers and Spain's Civil War. Eds. Maryellen Bieder and Roberta Johnson. London: Routledge, 2017. 83-99.
" Poetic Forms and Ideology in the Poetry of Gloria Fuertes." In Her Words. Critical Studies on Gloria Fuertes. Ed. Margaret H. Persin. Lewisburg: Bucknell UP, 2011. 166-184.
" La visión institucionista del paisaje en Antonio Machado." Hoy es siempre todavía. Ed. Jordi Doménech. Sevilla: Renacimiento, 2006, 198-229.
Refereed conference proceedings
" 'Fantasía iconográfica', visión imaginada de Antonio Machado." Antes y después del Quijote: en el cincuentenario de la Asociación de Hispanistas de Gran Bretaña e Irlanda. Valencia: Biblioteca Valenciana, 2005. 399-409.
Teaching
HISP S708: Silence and Cultural Production in Postwar Spain
HISP S678: Natural and Urban Landscapes in Twentieth-Century Spanish Poetry
HISP S548: Twentieth and Twenty-First Century Spanish Literature
HISP S419: Narrating the City in the Contemporary Spanish Novel
HISP S411: Spain: The Cultural Context
HISP S332: The Hispanic World II
HISP S331: The Hispanic World I
Honors
&

Awards
Summer Faculty Fellowship. Office of the Vice Provost for Research. Indiana University, Bloomington 2008
The College Arts and Humanities Institute (CAHI) Fellowship, Indiana University, Bloomington 2008
New Frontiers in the Arts and Humanities Exploration Traveling Fellowship 2006
The College Arts and Humanitites Institute (CAHI), Research Grant 2005
The Programs for Cultural Cooperation Between Spain's Ministry of Culture and United States Universities, 2005
National Endowment of the Humanities Summer Seminar 2003. "Critical Approaches to Hispanic Poetry at the Turn of the Twenty-first Century."
Grant-in-Aid. The Research and the University Graduate School, Indiana University 2003
Indiana University TERA Teaching Excellence Recognition Award 2000
Indiana University TERA Teaching Excellence Recognition Award 1998
Fulbright-Hays Scholarship 1984
Fulbright-Banco de Bilbao Scholarship 1980-1982
Current research projects
Rocks and the Poetic Imagination. A book project on the emergence of geology in Spain and its cultural implications.