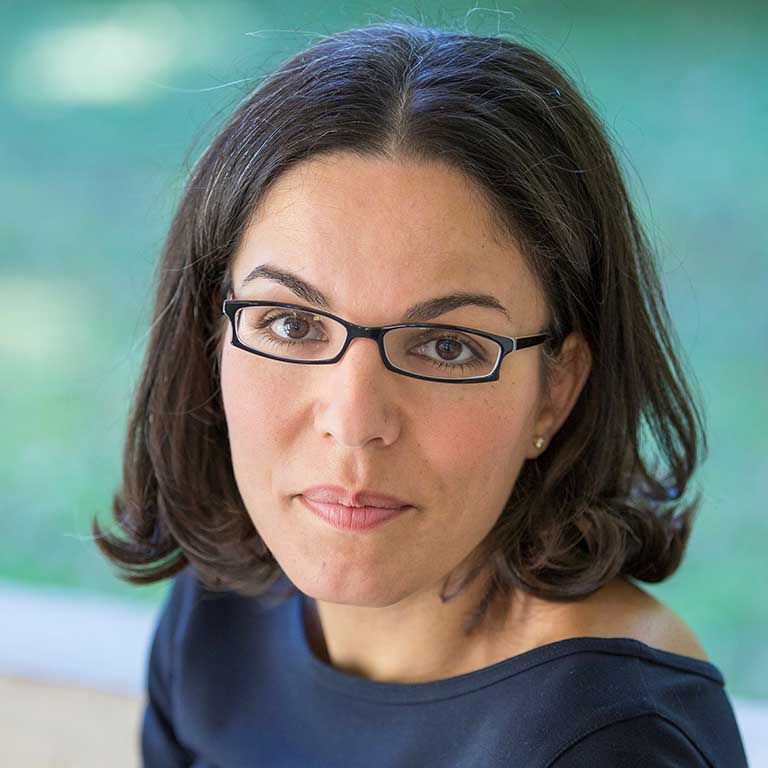 Estela Vieira
Associate Professor, Spanish and Portuguese
Interim Associate Chair, Spanish and Portuguese
evieira@indiana.edu

Global and International Studies Building 2149
Office Hours
Education
Ph.D., Yale University, 2006
M.A., University of Virginia, 2001
B.A., University of Virginia, 1997
Affiliations
Comparative Literature
Institute for European Studies
Center for Latin American and Caribbean Studies
African Studies
Publications
Selected articles
"Cinematic Walls: Pedro Costa's Mural Imagination." Journal of Lusophone Studies, vol. 2, no. 1, 2017, pp. 165-180. 

"The Art of Stealing: Eça de Queirós and Kleptomania." Revista de Estudos Literários, no. 6, 2016, pp. 239-260.
"Discourse and Disaster: A Universal History of Lisbon's 1755 Earthquake." Portuguese Literary and Cultural Studies, no. 29, 2016, pp. 70-91.

"National Cinema and Intertextuality in Alejandro Amenábar: From Hollywood to Julio Cortázar." Bulletin of Spanish Studies 91.8 (2014): 1229-1244.
"Politics and the Aesthetics of Absence in Margarida Cardoso's Cinematic Work." Hispanic Research Journal 14.1 (Feb. 2013): 67-85.
"Discovery as Mediation: Luís de Camões's Account of the Portuguese's Arrival in India." Portuguese Literary and Cultural Studies 21/22 (2012): 369-382.
"Álvaro de Campos's Ultimatum: An Old Recipe for a New Portuguese Poetics." Luso-Brazilian Review 47.2 (Fall 2010): 120-134.
"The Aquatic Unconscious: Water Imagery in Eça de Queirós's A Cidade e as Serras." Portuguese Studies 26.2 (2010): 168-182.
"A lição da leitura: memória e emoção em A Morgadinha dos Canaviais." Actas 20: Filologia, Memória e Esquecimento. Orgs. Fernanda Mota Alves, Sofia Tavares, Ricardo Gil Soeiro, Daniela Di Pasquale. Ribeirão: Húmus, 2010. 481-492.
"'Saudade' and 'Soledad:' Fernando Pessoa and Antonio Machado on Nostalgia and Loneliness." Romance Notes 48.1 (Fall 2007): 125-133.
"The Lisbon Earthquake of 1755 and the Portuguese Literary Imagination." ellipsis: Journal of the American Portuguese Studies Association 5 (2007): 113-129. 
Specializations
Portuguese and Brazilian literatures and cultures
Comparative approaches to Lusophone and Hispanic studies
Film and literature
Portuguese cultural history 
Nineteenth-century narrative
Teaching
Global Portuguese: Arts & Culture
20th-Century Lusophone Poetry
Theater in Portuguese: Nation & Identity
Structure of Portuguese Language
Literature & Film in Portuguese 
Women Writing in Portuguese 
Literatures of the Portuguese Speaking World
Prose in Portuguese: Essay
Contemporary Portuguese Literature
Portugal: The Cultural Context  
Advanced Grammar & Composition in Portuguese
Luís de Camões
Poetry in Portuguese: Love and War 
City and Country: 18th- and 19th-Century Portuguese Literature 
Several Selves, Numerous Nations: 20th-Century Portuguese Literature
Current research projects
Portuguese women writers of the 19th century 
Women in Iberian film 
Machado de Assis's female readers