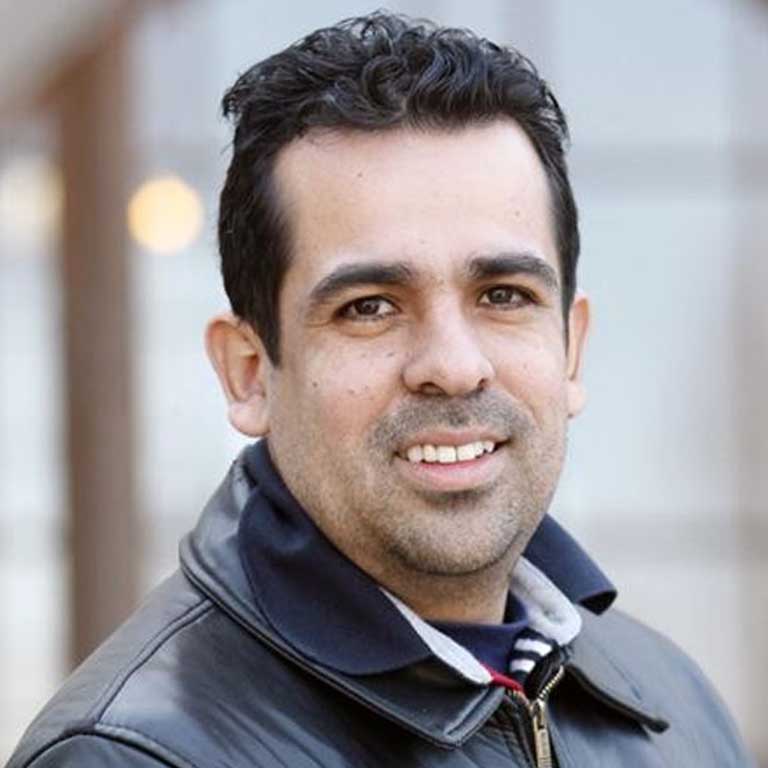 Israel F. Herrera-Cárdenas
Teaching Professor
Outreach Coordinator
Faculty Advisor, Grupo VIDA and Grupo Ñ
herrerai@indiana.edu

Global and International Studies Building 2110
Office Hours

M

onday

11:00a - 12:00p and by appt

W

ednesday

11:00a - 12:00p and by appt
About Israel F. Herrera-Cárdenas
Israel Herrera serves as the outreach coordinator for the department and the faculty advisor for the Spanish Theater group (VIDA), the Grupo Ñ (Spanish Club), Sigma Delta Pi (National Collegiate Hispanic Honor Society), the International Latin American and Spain Student Association, and the Iberoamerican Film Crew. He organizes the Spanish and Portuguese Song Festival, Film Series at the IU Cinema, and different cultural activities for the Hispanic Heritage Month on campus and in the city. He teaches the S308 Honor Section (Conversation and Composition), S280 (Spanish Grammar in Context) and different sections in the BLP. His areas of interest are the Ibero-American Cinema, the Colombian Cinema, Social Justice Documentaries, Social Justice Shorts, Dual Language Immersion Programs, Community Service Programs, Hispanic/Latino Education in Indiana, World Language Teaching and Learning Methods, Multilingual Learning, IPAs.
In Bloomington, he serves in the City of Bloomington Commission on Hispanic and Latino Affairs.
He hosts the Spanish radio show "Un cafecito con…." on WFHB 91.3FM and coordinates activities for the educational Latino program "La Escuelita para Todos." He also serves in the MCCSC Equity, Access and Opportunity Steering Committee and the MCCSC Diversity Advisory Committee.
He currently serves as the Indiana Foreign Language Teachers Association Vice President, the American Association of Teachers of Spanish and Portuguese, Indiana Chapter, Vice President (2nd Term), and Executive Board Member of the European Association of Spanish Teachers. he is member of the Advocacy Committee in CSC and officer in the ACTFL Cinema SIG.